Things like this tend to happen when I'm at home ill, because I get more time to think than normal. So I'm sure you'll be glad to know that I'm on the mend and will be returning to work shortly!
I read a blog post the other day (sorry, but I can't remember where it was), the subject of which was
Ten things we love about Russell T Davies' Doctor Who.
And it reminded me that I've been meaning to do something similar for ages. Though he left
Doctor Who
more than a year ago, there's no denying that RTD left his mark on British telly in more ways than one – although DW is, of course, the best known and biggest dent!
But there are a couple of non-DW things I wanted to mention because they made a real impression on me, so they're in here as well.
I struggled with putting these in order – and decided in the end that it's impossible. So without further ado – and in no particular order –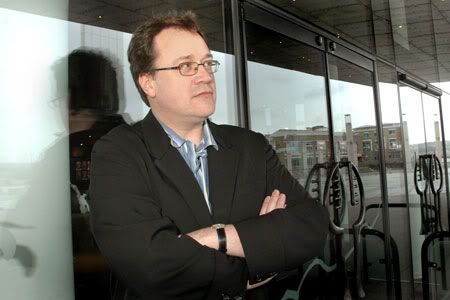 Ten Things For Which I Will Always be Grateful to Russell T Davies.
( lots of fannish rambling under the cut )